Air and Surface Purifier by UV, Ozone and plasma
Particularly highlighted at the moment, treating the air and surfaces in your environment is an important health issue for you and your family. The Pyramid Air Protect has a triple treatment function to clean your environment by eliminating 99.99% of pathogens such as coronaviruses and SARS-CoV-2 (Covid-19) (See here the SARS-CoV-2 (Covid-19) certification) including volatile organic compounds
Designed by professionals for professionals.
Ecological treatment 24/24.
Autonomous and configurable.
A professional material of Swiss design, the Pyramid Air Protect is designed for professionals and people wishing to breathe clean air! Perfectly harmless to individuals, thanks to UV & Plasma disinfection, it allows you to provide persistent air treatment. 
Destroys up to 99.99% of Pathogens
Removes up to 99% of Volatile Organic Compounds (VOCs)
Special Development
UV, plasma and OZONE air and surface purifier
Sterilize areas in your immediate environment
Disinfection with plasma
Plasma is in charge to delivering negativ and positive ions. To imprison the dust's particles in the ambient air. To drop-down to the surface of the room.
DISINFECTION with OZONE
Ozone method of functioning, ozone is processed to kill viruses and germs inside the area. The capacity of the ozone can eliminate at every point in the room, whether on the air, the floor, or even the surface of disparate objects inside the room.
DISINFECTION with UV-C 254nm
Most person know the ability of UV-C lamps, UV-C can kill virus and germs indeep. Without any products or chemicals, the Pyramid blows air and eliminate, by UV-C light, all virus and gems that pass inside..
Air sterilization by UV & Plasma
Usable 24 hours per day, the air is treated by UV disinfection and will allow you to produce disinfection using UV-C in the ambient air. 99.99% of bacteria and viruses including SARS-CoV-2 are killed thanks to this treatment, which draws in the surrounding air and circulates it in front of UV-C and plasma lamps. To free the air of its small particles, the plasma system agglomerates them by merging them together. Heavier, they fall to the ground. The UV and plasma duo also provides you with a safety zone of around two meters in radius around the Pyramid where all viruses and bacteria will die quickly.
Ozone will treat your surfaces
Ozone treatment is used without a person present. This disinfection of the surfaces of the room is ensured by sanitation by ozone. You can easily customize the implemented program for a great night cleaning. This will allow you to eliminate up to 99.99% of microorganisms and germs on all your surfaces, including the coronavirus, in the smallest places.
Pyramid air protect
Works in
2 modes:
Normal mode 24H / 24
You can stay inside the room, ion generator and UV treatment is safe (no ozone projected).
Ozone shock mode.
You can use it when the room is empty between 15 minutes to 2 hours (during the night for example).
Pyramid Air Protect :
for virus disinfection
2 in 1 : Surface and air purifier and sterilization
Eliminate and purify air germs around you.
Triple technology room sterilizer : UV, Ozone and Plasma
With an efficacy of 99.99% to kill Virus, Bacteria, Fungi and Germs
See here = SARS-CoV-2  killer certification
No chemicals needed anymore such as disinfecting sprays.
Pyramid Air Protect protect 24 hours
Utilization safe for long term.
Noise-Free and Filter-Free
With a modern design, you can decorate home.
The best treatment not be yet used on a large scale against microorganisms, why ?
Why this treatment easy to deploy and that is so effective are not pushing by authorities during this Virus pandemic ?
Which product or system is more effective to treat air and surface against microorganisms?
100% effective on surfaces, leaving no toxic residue, automated and fast, the only treatment is not installed in every location at risk?
You are worried
Do you think we need an air and surface purifier ? You want to protect your space against bacterial charges on surfaces and in the air, but you don't have neither the time nor the personnel to make an effective treatment every day, so take 5 minutes to better understand the 4 questions above.
For the last few weeks, marketing agencies have been overwhelmed by "inventors" or companies that have seen the golden goose finding arguments and hit sentences that do not mean anything or a scientific text organized in a way that no one really understands how their systems which are mostly "patented" to give the impression of a novelty work.
Most of the systems coming to the market due to the Virus have little or no effect on the virus, due to their conception of power.
It is particularly true to treat surfaces where the virus can stay active for many hours.
The Air Protect Pyramid, why adopt it?
Programmable, the function of surface treatment with ozone sanitation is also provided by La Pyramid Air Protect, which is used excluding human presence. It should be said that the ozone created turns into oxygen after approximately fifteen minutes. Absolutely configurable, you can precisely choose the start and stop time for disinfection of surfaces. Depending on the surface, at night (between 1 to 2 hours of treatment approximately, you will be able to implement the programming of the ozone treatment. Once implanted, disinfection will take place every night without any intervention.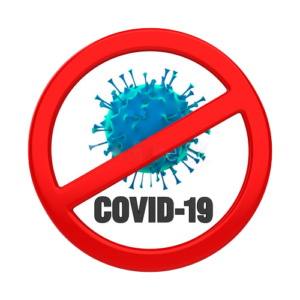 The advantages of the Pyramid Air Protect
The Air Protect pyramid guarantees an advantageous air and surface disinfection because it does not use any chemical solutions or consumables such as filters. Autonomous and efficient, you do not have to employ a person assigned to the treatment and its implementation. It will not disturb your life because it is silent. It is to be granted according to the surface to be treated in m². It is also interesting for accommodation, a meeting room or a doctor's office. It guarantees totally healthy air at all levels by acting on mold and stubborn odors.
Did you know that ozone has been used for over 130 years?
It is certainly one of the most effective products that have the advantage of leaving no trace after the treatment because it is coming from oxygen. - Read More Click
Lobbyists from the chemical industries who talk to the political decision-makers have no interest in seeing the development of a general population ozone generation systems because no product (consumable) is necessary; only the oxygen present in the air (21%) is required to produce ozone on-site.
Ozone is the only product that can be deployed rapidly, in every corner of a room without leaving any chemical traces after the treatment. Used in the correct manner, it is extremely effective, fast, and cheap.
In the ozone shock mode, we parameter our systems for an ozone concentration of 1.5 ppm, this concentration is effective* against microorganisms but greatly below the revised IDLH threshold of 5 ppm on the base of acute toxicity data by inhalation for humans [Deichmann et Gerarde 1969; Kleinfeld et al. 1957].
(The IDLH threshold corresponds to the concentration causing immediate danger to life or health.) Despite that, this concentration remains dangerous in the case of inhalation, it is forbidden to have a human or animal presence.
Study on the effectiveness of ozone for the control of airborne viruses: bacteriophage and norovirus models - Read More Click
Published on April 10, 2020. By Marie-Eve Dubuis, Nathan Dumont-Leblond, Camille Laliberté, Marc Veillette, Nathalie Turgeon, Julie Jean, Caroline Duchaine https://doi.org/10.1371/journal.pone.0231164
Extract:
For this study, we have chosen the ozone as a disinfectant agent because it is in the gaseous state at room temperature and it has proven virucide properties [47]. As mentioned by Hudson et al. (2007) [48], its gaseous state allows ozone to treat hard-to-reach zones and to disinfect much more than simple surfaces.
The concentration immediately dangerous for life or health (IDLH) for humans is 5 ppm for ozone.
In order to protect the health of the occupants and keeping in mind that leaks can happen in closed rooms of a hospital, it is essential for the concentration used to treat the air to be lower than that value.
Our study has been created to use lower ozone concentrations but for longer exposition periods in order to treat the air of unoccupied and unsealed rooms.
Conclusion:
The results obtained in this study show the effectiveness of air treatment for the inactivation of phages and MNV-1
by using low concentrations of ozone: 1.13 ppm ± 0.26 ppm and 0.23 ppm ± 0.03 ppm.
Like for a medication, you need to balance risks and benefits
Benefits: The expected benefits of this treatment are on different levels.
Economical at the time of purchase.
No consumable products
2 operating modes, treatment 24h a day
Does not need any person to operate
No chemical product left after the treatment
Treats 100% of the surfaces, in every corner
Eliminates viruses and bacteria in the air and on surfaces
Eliminates most of the odors
Risk:
According to its opponents, it is dangerous
Yes, but in high dosages, like any effective product.
A person can enter the zone while treatment is in progress
If a person enters a zone being treated, they will immediately be warned by a luminous and strident audio alarm, they will smell immediately a very specific and pungent odor. So, yes, it is possible for a person to enter a zone that is being treated, but they will get out immediately. This "experience" will not cause any problem for most of us, because in ozone shock mode we suggest an ozone concentration that is effective against viruses and bacteria, but that is 3.5 times lower than the IDLH threshold, which is of 5 ppm (see explanation below).
Let us compare some various methods proposed.
Treatment by disinfectant products
Advantage:
Effective, yes, but at what environmental and time costs?
Disadvantages:
Toxic substances
Most of the effective products are not biodegradable
This solution isn't easy to deploy; it requires time and a number of qualified personnel.
Quality product = high cost.
UV robot treatment
The only questions that the future user must ask are: up to what distance are the UV-C lamps effective? And what is the time of exposition required to destroy the virus?
For example, is having a robot pass in a large corridor of an airport or a hospital enough to destroy the virus?
Advantage:
It does not leave any product on the surfaces, just like ozone.
Disadvantages:
Equipment was extremely expensive and fragile.
It only treats surfaces in direct contact with the lamp emissions.
Requires qualified personnel at all times, to move the robot from room to another.
Sold at a cost not allowing small structures to acquire it.
Just like ozone, it cannot be used if the room is occupied during the treatment.
Portable UV lamp treatment (UV-scan)
Portable UV-C lamp treatment:
Advantage:
Relatively inexpensive equipment.
Disadvantage:
Dangerous for the operator who stays in permanent contact with UV-C radiation.
Portable UV-C lamps are an economic outlier in terms of labor costs, requiring a considerable amount of time to treat a single room, with no guarantee that the operator has covered all the surfaces, since what he has to treat is invisible to the naked eye.
The buyer of this product should ask himself several questions before placing an order.
To use the UV-C scanner it is essential to wear full protection, gloves, long-sleeved jacket, trousers, helmet with visor for eye and skin protection. Will the operator be willing to accept this?
How will the operator be able to handle a bulky device weighing several kilos for hours at arm's length in cramped spaces?
How can you treat hard to reach surfaces?
According to the statements of some well-established manufacturing companies, the UV-C lamp must be operated 1 cm away from the surface to be treated, as the power of the lamps is low for reasons of operator safety: low UV-C power and efficiency, everyone will deduce the result from this.
We are well aware that the effectiveness of a UV-C treatment is based on 2 inseparable parameters, UV-C power (mJ/cm2) and contact time.
Effectiveness? Are laboratory tests indisputable?
Even with a low UV-C power, it is possible to obtain interesting results in the laboratory, showing the "effectiveness" of the device, by simply increasing the contact time on the contaminated surface to be treated.
So, what is the exposure time necessary to obtain an effective treatment?
What is the operating temperature of the lamps?
What is the cost of the lamps? They are extremely fragile; at the slightest shock they break and release harmful gases.
Ozone Treatment
Advantage:
As mentioned by Hudson et al. (2007) [48], the gaseous state allows ozone to treat hard-to-reach zones and to disinfect much more than simply visible surfaces.
Each recess is treated including under surfaces, usually inaccessible by pulverization or UV-c radiation.
In the case of our Pyramid Air Protect, customizable functions and remote activation do not require any labor, each night the treatment is 100% done completely and automatically.
Pyramid Air Protect is set to stay within the ozone concentration effective against microorganisms, but lower than the revised IDLH threshold of 5 ppm.
No consumable. Only the lamps, sold at a reasonable price, are to be changed every year.
Works in 2 modes:
Normal mode 24H/24. Rooms can be occupied, UV treatment, and ion generator (no ozone being projected).
Ozone shock mode. To be used when the rooms are empty, for example during the night. It requires between 15 and 120 minutes.
Disadvantage:
Just like for the UV-c robot treatment, the room must not be occupied during the ozone shock treatment.
Ozone is toxic at certain concentrations, that is why we have designed machines of various capacities, to be greatly lower than the revised IDLH threshold of 5 ppm based on the toxicity for humans.
Frequently Asked Questions
Is ozone dangerous?
The concentration immediately dangerous for life or health (IDLH) for humans is of 5 PPM DURING 30 MINUTES.
A very pungent odor indicates you are in the presence of ozone; this odor is perceptible starting at 0.01 PPM.
This olfactory perception threshold is lower than the professional exposition limits (8 hours a day), which is of 0.1 ppm to 0.2 ppm, depending on the regulations.
read more
Respiratory problems:
Observed symptoms depend on the concentration.
It could be a simple temporary olfactive anesthesia (that is present right from the olfactive perception threshold of 0.01 ppm)
Up to severe pulmonary problems (acute edema of the lung at concentrations of 9 ppm). "1.5 ppm is the suggested concentration in ozone shock mode, which is a concentration 6 times lower."
Between those two extremes, we see irritative symptoms causing mouth dryness, coughing, bronchial hypersecretion, more or less intense dyspnea, retrosternal pain, and abnormal respiratory rhythm.
Does ozone have carcinogenic effects?
No, according to the INRS (National Research and Security Institute):
The results of epidemiological studies do not lead to conclude of a carcinogenic effect of ozone on humans.
Despite a concentration of 1.5 ppm, greatly lower than the IDLH of 5 ppm, users or employers are encouraged to use their judgment to avoid taking unnecessary risks.
OZONE SHOCK MUST NEVER BE ACTIVATED WITH THE PRESENCE OF HUMANS OR ANIMALS.
During the Ozone shock, a visible and strident audio alarm is in place. Any person susceptible to be close to the disinfection area at one point must be previously warned that this alarm means they have to quickly get away from potential danger.
Gaseous ozone has a potential half-life longer than the ozone dissolved in water, but in practice the gaseous ozone will oxidize everything around it, reducing its half-life to a few tens of minutes. By precaution, we suggest waiting at least an hour before entering a room that has been treated in ozone shock mode.
Explanation of various types of ozone:
Stratospheric ozone and tropospheric ozone (commonly known as "ozone layer"). Most of the tropospheric ozone is an anthropogenic pollutant generated as a result of human activities.
Tropospheric ozone does have the same origin nor the same environmental and health impact as the stratospheric ozone from the high altitude which
protects us from harmful ultraviolet (UV) coming from the Sun.
In both cases, it is the same molecule, but the impact is different depending on the altitude and its concentration in the air.
Ozone pollution at ground level is the result of a complex mechanism.
Tropospheric ozone is massively formed from "precursor" pollutants, under the effect of solar radiation (UV); including nitrogen dioxide NO2 released by vehicle exhausts, chimneys, incinerators, and forest fires. Tropospheric ozone is often qualified for bad ozone.
Source: Wikipédia.
Could ozone be used as a backup to disinfect the rooms that have housed people suffering from infectious diseases, including many Virus? The effectiveness of this approach has not yet been demonstrated in the case of the coronavirus, but a study published in the journal Plos One by a team from Université Laval stated that this method of disinfection produces convincing results for other types of viruses.
To demonstrate this, Professor Caroline Duchaine and her collaborators used five species of virus harmless to humans. Two of them, however, have similarities to the viruses that cause seasonal flu and gastroenteritis.